Welcome to MayWorks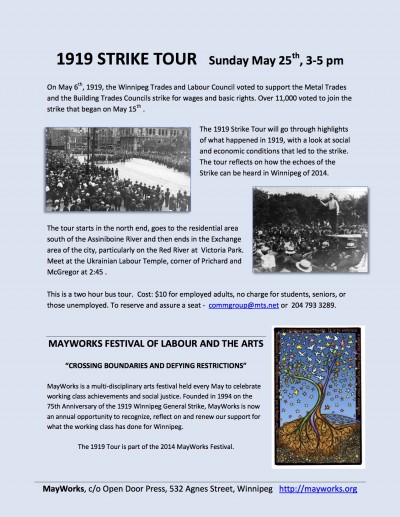 MayWorks is a multi-disciplinary festival that focuses on the relationship between working class issues and their artistic expression in song, poetry, photography, dance, drama or art.
We look forward to providing you with an exciting Festival this year.
The big start to the Festival comes with MayDay and the annual May Day March which, this year, will be followed by a cabaret at King's Head.
Join us in changing the world and celebrating at MayWorks events in May 2014!
---